PC shipments around the world were hit by their worst slump in the past nine years, research firm Gartner said on Monday. For the second quarter of 2022, global shipments fell to 72 million, a decline of 12.6% compared with the same quarter in 2021.¹
Closer to the Southeast Asian region, Malaysian companies from palm oil plantations to semiconductor makers are refusing orders and forgoing billions in sales, hampered by a shortage of more than a million workers … due to protracted negotiations with Indonesia and Bangladesh over worker protections.²
The industry-wide silicon chip shortage and disruptions related to COVID-19 lockdowns in China have left the technology sector facing renewed supply constraints.
These are familiar narratives which many businesses could resonate with – a "perfect storm", amidst other structural global disruptions, driving costs northwards. It presents a slew of challenges to businesses in trying to grow revenue and maintaining profit margins.
Device-as-a-Service… the new playbook to ride the 'storm'
Realities: IT projects cannot be stalled notably so in this era of digitalisation of operations for cost rationalisation and improvement of productivity; hybrid work arrangements are here to stay. Against the backdrop of supply chain disruptions and increasing costs, ability to scale up and leverage on growth opportunities are key considerations for many C-suites and entrepreneurs.
In efforts to resolve this dilemma between growth and cost rationalisation (budget), Device-as-a-Service is one solution that businesses could adopt. Device-as-a-Service or commonly known as DaaS is a platform that manages the device lifecycle – it is a supply chain model combining device fulfilment, services, recovery, right
up to device refresh (to avoid device obsolescence which could hamper productivity). It provides an integrated seamless end-to-end device lifecycle management for a seamless user experience.
DaaS is emerging as a desirable playbook as it alleviates the issues inherent to direct procurement, which may have longer delivery time frame (because of the inherent which currently has become dire due to supply and logistics challenges) hence putting projects, expansion initiatives at risk. DaaS providers on the other hand, due to the nature of their business, generally would have buffer stocks be it new or pre-loved devices which businesses could ride on empowering them to be agile and scalable.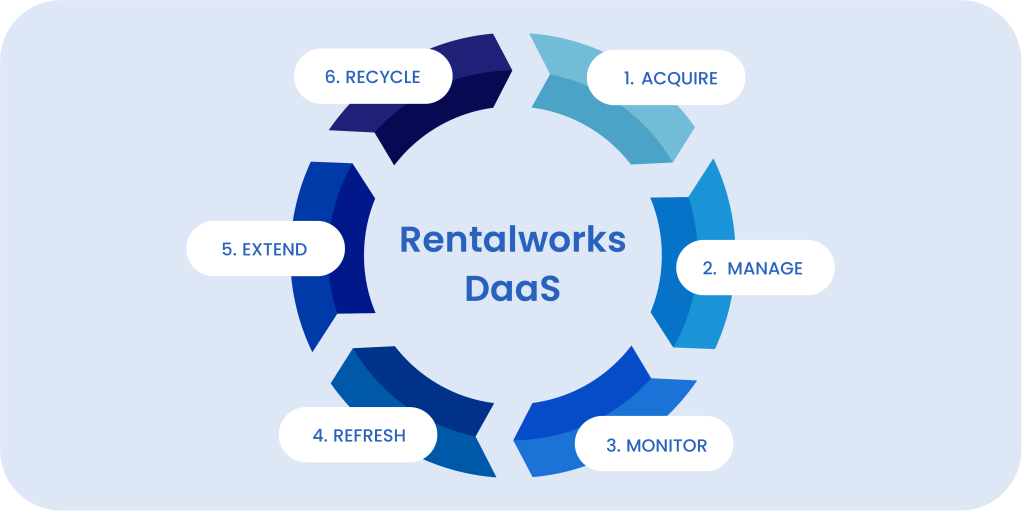 Beyond stock availability, DaaS has manifold benefits:
Boosts Cashflow
An off-balance sheet item companies can benefit from favourable financial ratios namely leverage and liquidity in addition to conserving capital. DaaS (which incorporates leasing) allows companies to enjoy exemptions from capitalizing the leased endpoint computing device in balance sheet ( IFRS 16 lease )


Reduces Total Costs of Ownership
DaaS devices minimizes the burdens associated with rapid deployment of IT assets due to faster pace of new technologies and digitalisation initiatives. Companies get to manage/reduce total costs of ownership due to mechanical failures as the assets age and unbudgeted software upgrades as the service provider as the owners of the devices undertakes maintenance and inventory management in addition to the costs that is associated with it.

According to "IDC 2021 Device as a Service MCS Study," IDC, August 2021, DaaS is helping companies reduce their PC costs by up to 17 percent, with small businesses experiencing a greater impact. DaaS helps reduce IT workloads by up to 16 percent.


Empowers Responsible Refresh
DaaS enables companies to refresh their IT assets with latest technologies maintaining performance and reliability. Old devices will be re-furbished and leased out as pre-loved assets or recycled within the context of circular economy, supporting companies in achieving their sustainability goals.

In summary DaaS, subscribers gain flexibility, lower costs, and freedom from device management responsibilities hence reducing total costs of ownership.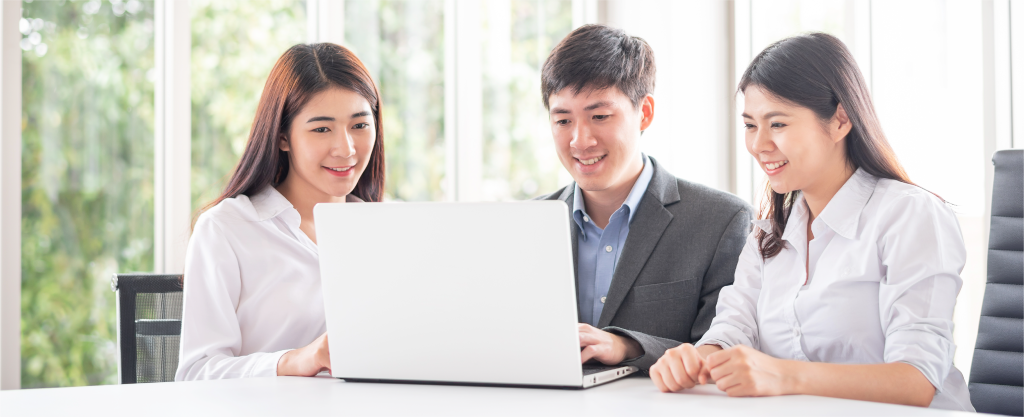 Founded in 2007 Rentalworks Group, with regional footprints in Malaysia, Singapore, Indonesia and partners in other parts of Asia, Rentalworks offers integrated DaaS solutions consisting of specially curated device leasing programs. "We work out the best available tech devices that fit each business requirements at the cost that fits their budget. Our unique approach ensures the process of deployment, maintenance and refresh are all managed throughout by Rentalworks; at the same time ensuring all endpoints are monitored and protected from anywhere, at any time, think Device-as-a-Service" said Alan Puah, Managing Director of Rentalworks Group.
With Rentalworks retaining ownership of the assets throughout its lifecycle. Rentalworks takes responsibility for extending its useable life, recovering it for reuse. In doing so, maximizing its economic utility while minimizing environmental impact without creating unnecessary e-waste due to improper disposal. In addition, for devices that have attained its end of life, Rentalworks will recycle the devices responsibly in accordance with local environmental laws.