LenovoDevice-as-a-Service (DaaS)

Rapid changes in technology, more and more dispersed workforce and shifting end-user demands made it increasingly challenging for IT teams to support a growing hybrid/remote user base.
Lenovo DaaS with flexible financing powered through Rentalworks Leasing provides the right solutions designed to ease IT asset lifecycle management, reduce costs and the load on existing resources. Packaged with services at no extra cost, it is specially curated so that you can focus on growing your business.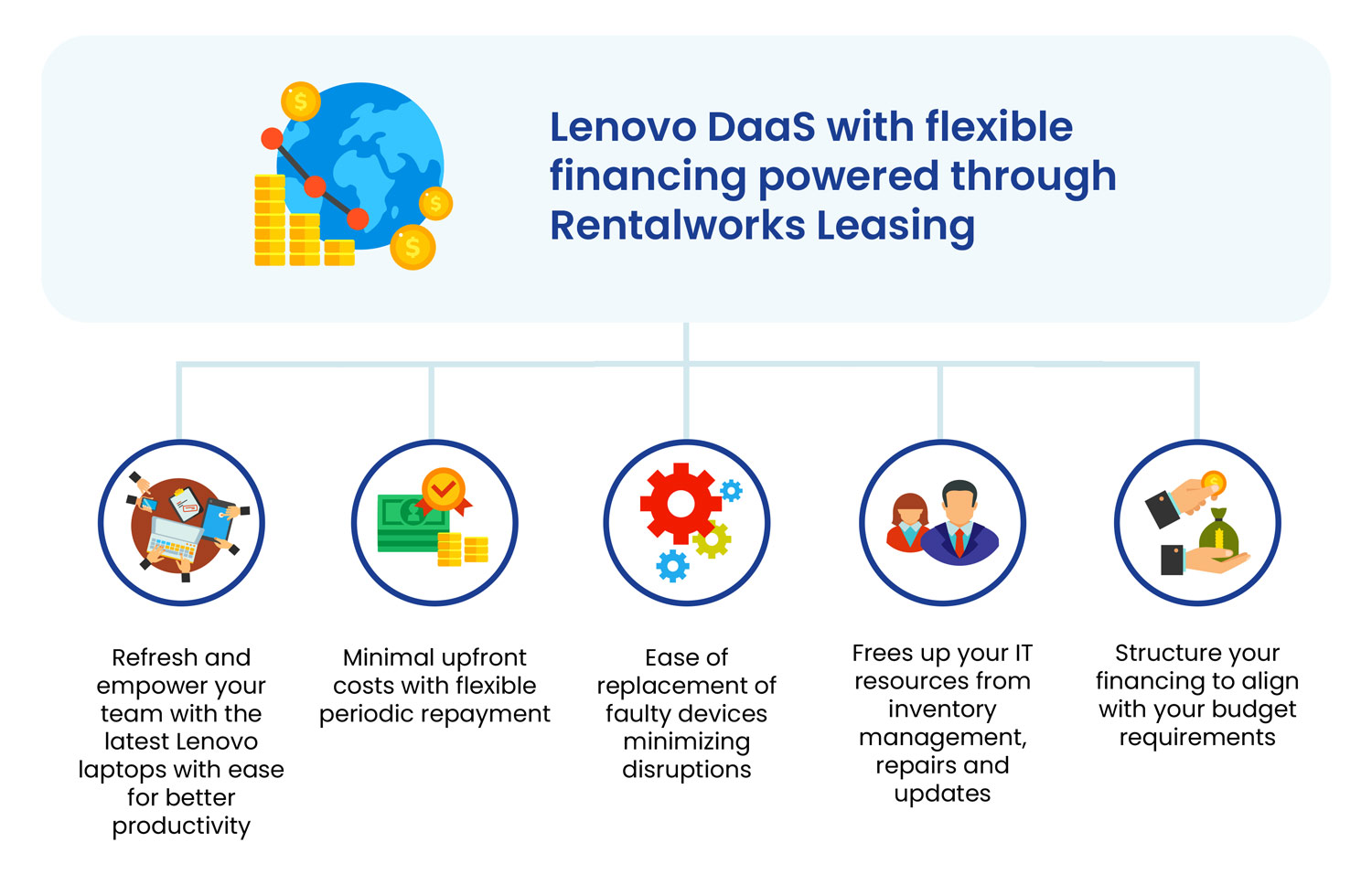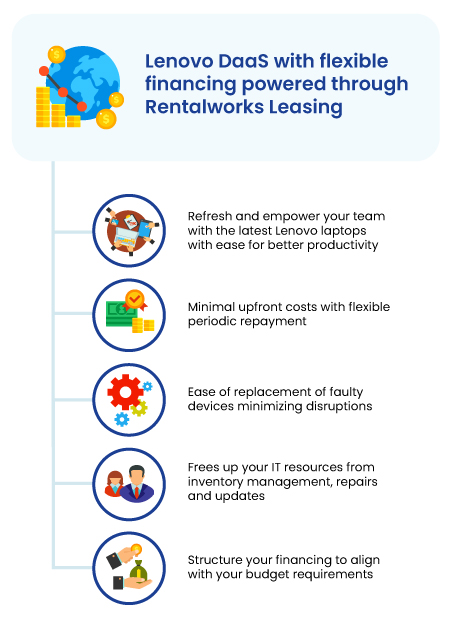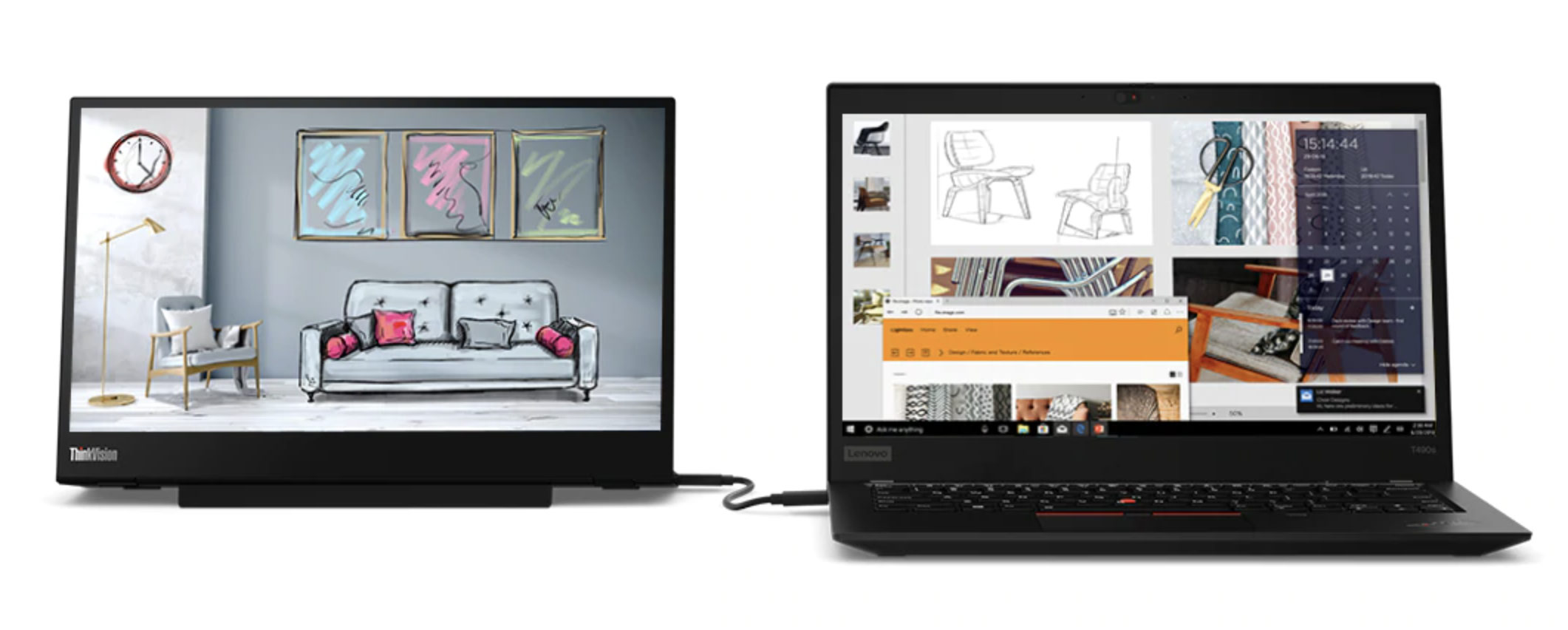 Non-touch ThinkVision M14
Monthly lease rate: SGD 11.00/ unit (before GST)
Mobile display for on-the-go productivity
Boost on-the-go productivity and collaboration with the ultraportable ThinkVision M14 mobile display. This 14" monitor weighs just 570g and is compatible with any device with an advanced USB-C port. Whether you're presenting to clients or just want to get things done on the road, the ThinkVision M14 helps you make your good work, better.
ThinkVision M14t
Monthly lease rate: SGD 14.00/ unit (before GST)
Experience work on-the-go with this intuitive USB-C monitor
Boost your productivity with the USB-C, touch and auto rotation enabled portable ThinkVision M14t Monitor, designed for the on-the-go users.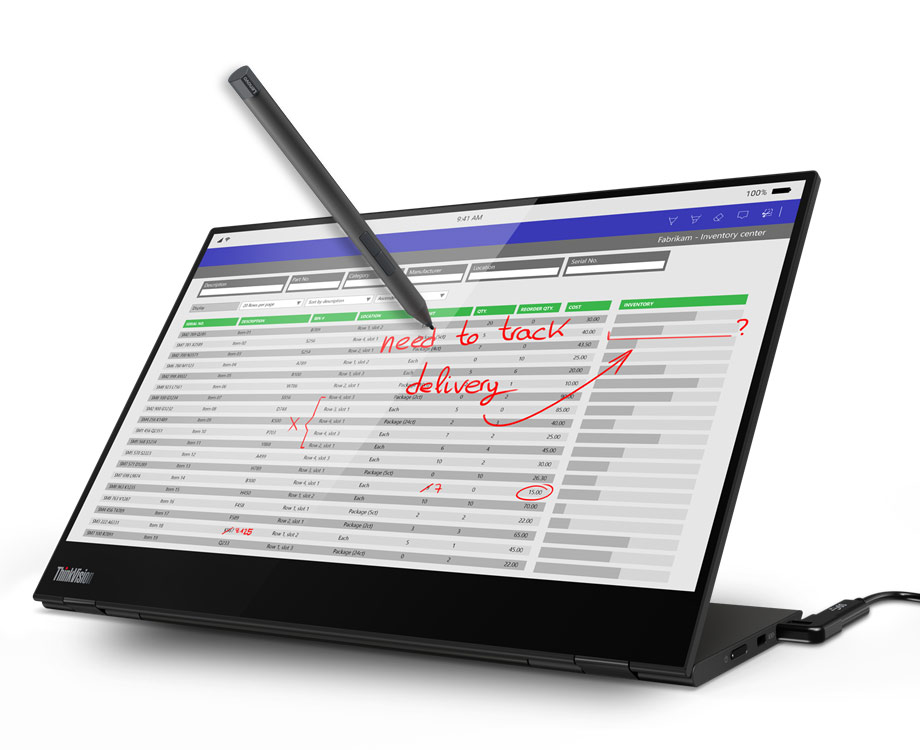 You May Also Be Interested In
Rentalworks Think Zero Leasing